Lamar Jackson tosses career-high 5 TDs, breaks QB rushing record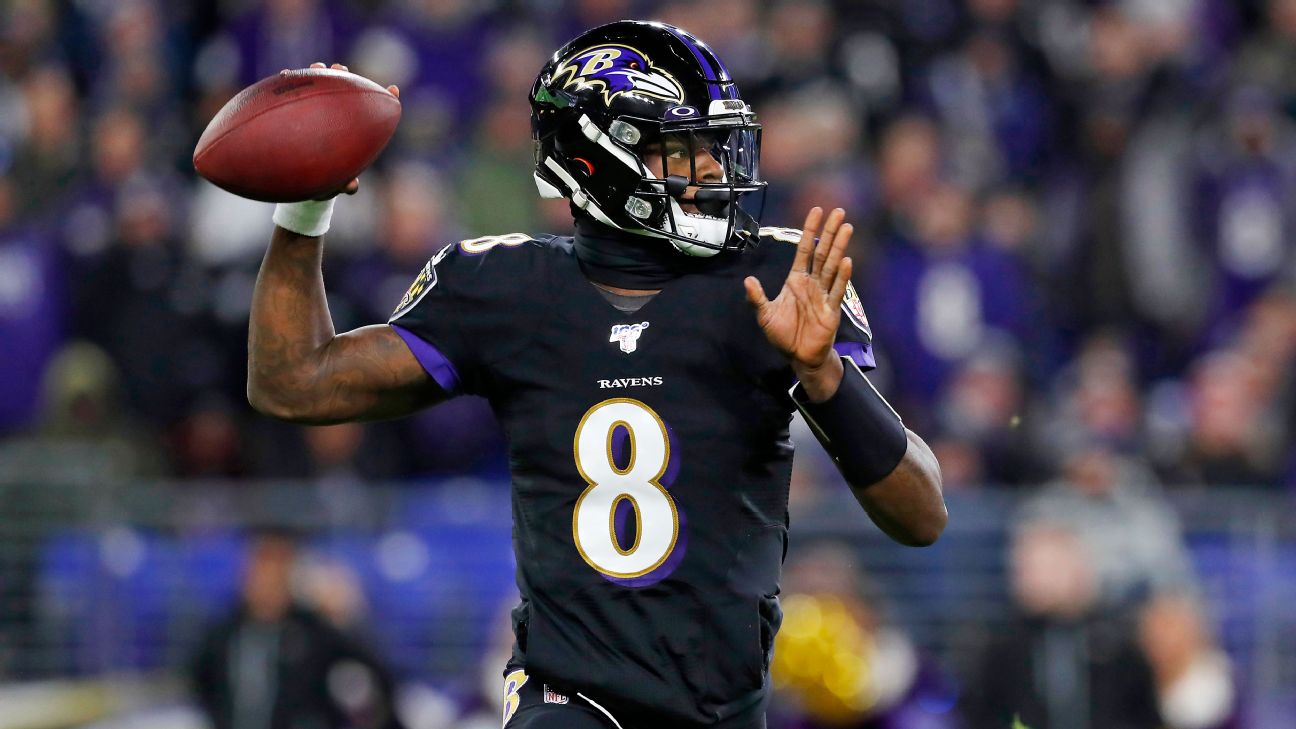 Michael Vick congratulates Jackson for breaking QB rushing record
Michael Vick congratulates Lamar Jackson for breaking his single-season rushing record by a quarterback.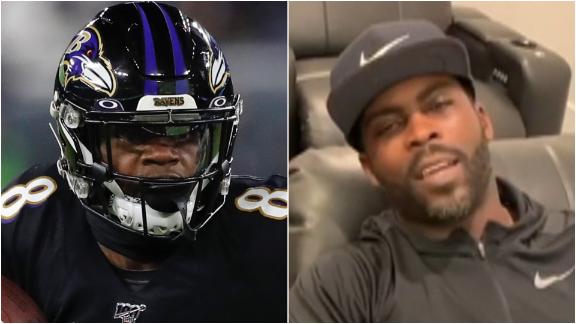 Jackson breaks bib on fifth TD pass
Orlando Brown Jr. tucks a towel into Lamar Jackson's jersey to serve as a bib after his fifth touchdown pass of the game, tying a career high.
Top Headlines
'BIG TRUSSS!:' Lamar Jackson, Mark Ingram crash John Harbaugh interview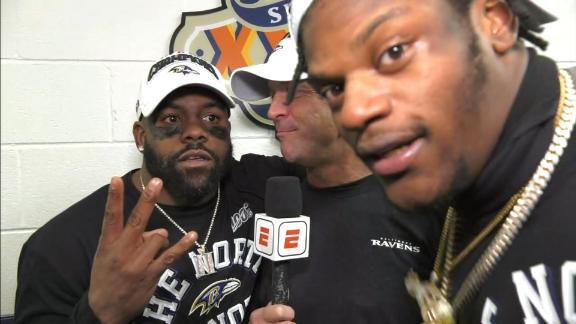 WEEK 15
Fantasy Football
2020 NFL DRAFT

NFL ON ESPN+
AVAILABLE ON DEMAND
Planes, games and football
Travis Dove for ESPN

From Philadelphia to Charlotte, North Carolina, and back, ESPN's Tim McManus goes along with Josh McCown for the journey.
What it takes to find a coach
George Gojkovich/Getty Images

After firing Ron Rivera, the Panthers look ahead to one of the most difficult undertakings in football: hiring a head coach. What goes into the decision?
NFL Films Presents

Explore the history of the league with over 80 archived episodes from the extensive NFL Films library.
Customize ESPN