Federer 'positive' about Switzerland's World Cup hopes
Roger Federer was surprised that Switzerland drew against Brazil and believes they will have a good tournament in Russia.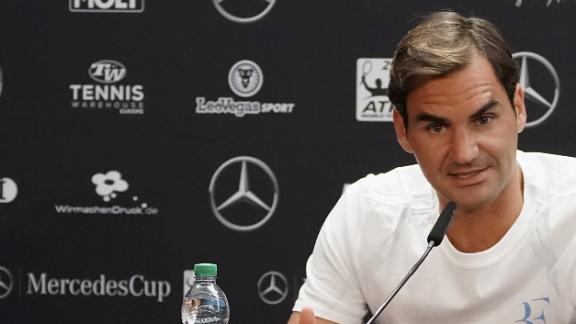 Watch: Best of women's final
Halep: I've been dreaming of this moment
Simona Halep explains how she feels, after beating Sloane Stephens 3-6, 6-4, 6-1 to win her first Grand Slam at the French Open.
Halep wins 2018 French Open
ESPN's Nicolas Pereira recaps World No. 1 Simona Halep's first Grand Slam title after she defeated Sloane Stephens in the 2018 French Open.
Sloane Stephens takes jab at media
Following her French Open defeat to Simona Halep, Sloane Stephens gave the media a reminder of her achievements in Paris.