The transfer windows in Europe's top leagues are closed, but it's never too early to look forward to January. Click here to view the latest transfers, and keep up to date with the newest gossip below.
Top 10 free agents in 2020 | European transfer review
TOP STORY: Madrid rebuild starts with Pogba, Mbappe
Real Madrid spent a lot of blood, sweat and tears last summer trying to offload Gareth Bale and bring Paul Pogba to the Bernabeu, but deals for the comings-and-goings of the two failed to materialise.
However, when your president is a curator of Galacticos like Madrid president Florentino Perez, hope springs eternal. El Desmarque states that claim Real are ready to offer Man United £90 million plus Bale to bring France international Pogba to La Liga.
And that's not the only tasty rumour swirling in the Spanish capital. AS says Perez will do everything in his power to make Pogba's France teammate Kylian Mbappe a member of Los Blancos too.
The outlet says that Madrid expect to pay as much €300m for Mbappe, but that price is not an issue as Real Madrid look to strengthen their squad from top to bottom and see the French pair as key to that pursuit.
LIVE BLOG
22.24 BST: Alright, folks. That's it for this edition of Transfer Talk. Join us later for Sunday's rolling live updates from all corners of the beautiful game!
21.36 BST: Pep Guardiola was full of praise for Aston Villa's Jack Grealish following Saturday's 3-0 win by Man City but made a rather surprising claim when asked about any transfer interest.
"He's incredible, a top player. An exceptional player but too expensive for Manchester!"
Of course, no interest has been registered by City for the 24-year-old but it was a neat moment all the same. Though let's be honest: Man City could sign just about anyone on the planet...
20:25 BST: It's no secret that Manchester United need goals... does that mean a move for Lautaro Martinez is on the cards?
According to the Manchester Evening News, Martinez is on their radar following a fine start to the season with Inter alongside ex-United striker Romelu Lukaku, with six goals and two assists in 11 games including decisive contributions against Barcelona, Juventus and Borussia Dortmund already in 2019-20. Yet it wouldn't be a cheap purchase for Ole Gunnar Solskjaer & Co., with rumours of a 96 million pound release clause for the 22-year-old. That would make him their club record signing. Hmm.
19.31 BST: It seems like Ivan Rakitic could be on the way out of Barcelona in the not-too-distant future but reports of him joining Inter Milan might be premature. The latest: Inter are "haggling" over the price and it's not going well.
The Croatia midfielder's current contract expires in 2021 but Barca would want to cash in while there's still value to be had. Inter are very much interested in the 31-year-old but it'll cost them north of 30 million euros to get a deal done.
18.28 BST: Will one of Rangers' top prospects be on the move in January? The Daily Record reports that midfielder Glen Kamara is attracting Premier League interest from, among others, Crystal Palace and Brighton.
Kamara, 23, has been influential at times for the Scottish side but could be surplus to requirements given the performances of Steven Davis, Ryan Jack and Scott Arfield. Palace scouts were reportedly in Portugal to watch Kamara in action during Rangers' recent Europa League clash with Porto. One to watch.
17.41 BST: Sorry, Napoli fans, but it might not be realistic to expect Zlatan Ibrahimovic to turn up in January.
Calciomercato reports that there are a number of significant obstacles to making any such deal feasibly, namely the superstar's image rights and potentially prohibitive salary demands.
Ibrahimovic, who turned 38 on Oct. 3, is out of contract with Major League Soccer side LA Galaxy at the end of 2019 and just exited the playoffs with a Western Conference semifinal defeat to rivals LAFC, prompting rampant speculation as to his next move.
Sadly for fans in Italy, it might not be the Neapolitans that benefit from his prodigious goalscoring abilities.
16.30 BST: See above for talk of Kylian Mbappe interesting Real Madrid, but could Juventus also be an option?
Tuttosport reports that the club are considering a bid of £160m to secure his signature and pair him with Cristiano Ronaldo for a season or two. Evidently a midweek announcement of £260m in capital has gone to Juve's heads, with a five-year deal for the 20-year-old taking the full amount to £330m.
15.18 BST: Brescia owner and president Massimo Cellino has placed a rather large pricetag on the head of midfielder Sandro Tonali.
Tonali, 19, has been tipped as 'the next Andrea Pirlo' and made his Italy debut in October. Brescia were crowned Serie B champions last season and now they are in the top flight, Tonali is attracting attention.
"All the big Italian clubs. Abroad there's Atletico Madrid, Paris Saint-Germain and Manchester City, but in my view, he'd be better off remaining a key player with Brescia," Cellino told La Gazzetta dello Sport when asked which clubs were interested.
"His agent and his parents were telling me about this €50m evaluation. I replied that for me he is worth €300m, which means I don't want to sell.
"I have a dream. If Sandro accepts, I am ready to make a big financial sacrifice to extend his contract. It's up to him to decide. He can stay here and enjoy his football or go to a big club and risk being left on the bench."
14.24 BST: Liverpool defender Dejan Lovren isn't enjoying being a backup and his comments suggest a move could be on the cards in January.
"That is part of the job, to work hard behind the scenes even if you don't get a chance," he said. "I always believed in myself and giving 100 per cent on the training ground. The boss sees it and in the end it is his decision who plays or not. I am a fighter.
"The key point is to be patient. There are players who are patient and there are players who are not patient ... I am struggling. It is part of the game and you need to accept it."
On a move he added: "The transfer window time is now over. I will always be here if I am needed. I am giving more than 100 per cent for this club from day one. There are good days and bad days but six years is quite a long time. Everything, at the moment, is fine. Let's see what will happen.
"It was a challenge for me this summer to stay here but I gave everything in preseason and I fought. In the end I stayed and I am quite happy."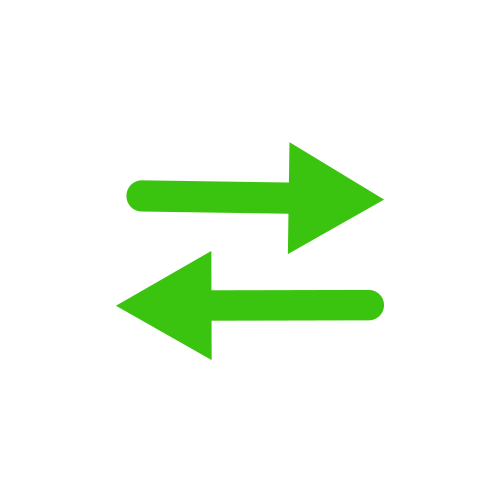 12.32 BST: Manchester United starlet Ademipo Odubeko has been on the radar of a number of clubs, including Juventus and Bayern Munich, but West Ham have nabbed him.
Odubeko, 17, has been prolific at U18 level and now wants a clear progression to first-team football in the Premier League.
"It's a really exciting day," Odubeko told the club website. "I've been waiting for this move for a while, so I'm looking forward to getting started.
"West Ham is a club with a lot of history behind it. It promotes its young players, so it's a great opportunity for me to develop my game and help the team. I'm looking forward to moving to London - it'll be a little different to Manchester, so it's an exciting challenge."
11.04 BST: Zlatan Ibrahimovic is being linked to clubs left, right and centre after the LA Galaxy were beaten by LAFC in the MLS Cup.
Nicol: Zlatan is only interested in Zlatan
Steve Nicol and Brian McBride disagree on the effect of Zlatan Ibrahimovic's comments about MLS.
10.11 BST: Rodri and Oleksandr Zinchenko are the latest injuries to Manchester City but Pep Guardiola isn't planning on using January's transfer window to help them out.
"I think we are not going to buy," Guardiola said. "The club didn't introduce me to the players they thought could help us, so without that it's not going to happen.
"Our need is not just for six months, it's for a long time and the important players will not be sold. We are going to stay all the season, I think, with all the players we have right now."
09.00 BST: Nathan Ake has been linked with a £40m return to Chelsea but Bournemouth manager Eddie Howe isn't concerned.
"He is part of our long-term plan," he told the Daily Echo. "Of course, he is going to have admirers from other clubs, I think that goes with the territory at this level.
"It's part of the modern-day Premier League player that, if you do well, your media attention increases and you have to deal with that. That's another tick in the box for Nath because he has dealt with all that. It's never affected him, all the media talk and transfer speculation.
Are Ronaldo & Sterling top 5 players in the world?
Stewart Robson presents his top five players in the world, but questions arise over some glaring omissions.
PAPER TALK (by Shaun Reynolds)
Porto's Silva is a wanted man
Teenage talent Fabio Silva could be on his way out of Portugal for the first time, after Calciomercato reported Juventus and Atletico Madrid interest in the striker.
The son of former Portuguese international Jorge, Fabio is reportedly keen to remain in his homeland for the time being -- despite some club's already offering to pay the youngster's release clause.
However, the Italian and Spanish giants remain keen on securing one of Europe's brightest prospects. To date, Silva has made six appearances for Porto having spent five years in the club's academy, while also spending two seasons with Benfica.
- When does the transfer window reopen?
- All major completed transfer deals
Where in the world is Ben Arfa?
Former Newcastle United and Hull City winger Hatem Ben Arfa has experienced a frustrating handful of months, but the free agent's fortunes could be about to change after he was linked with a move to Italian side Parma.
Calciomercato has reported that the 32-year-old, who spent last season with Rennes, could join the Serie A club off the back of a summer that saw him fail to secure a club for the first time in his 15 years as a professional.
Tap-ins
- Borja Valero's days at Inter Milan appear to be drawing to a close. The 34-year-old midfielder, capped once by Spain, is reportedly regarded as surplus to requirements by manager Antonio Conte. That's according to Calciomercato, which reports Conte is keen to free up space in midfield amid his side's seemingly two-way battle for the Serie A title with Juventus.
- Arsenal boss Unai Emery feels he dodged a bullet when missing out on summer transfer target Wilfried Zaha -- he instead is glad to have Nicolas Pepe registered on the club's books. The Gunners chief wasn't prepared to meet Palace's £80m demand for the talented 26-year-old, so instead invested a club-record £72m in Pepe from Lille. The Sun has now revealed Emery is satisfied with his summer deal and sees Pepe, who scored a pair of golazos in Arsenal's Europa League win on Thursday, as a great long-term investment for the club.