Bellinger cranks solo homer to right
Cody Bellinger hits a solo home run to right field to give the Dodgers an early lead.
Peralta's hits 2-run double to center
David Peralta lines a double to right-center field to give Arizona a 2-1 lead.
A's celebrate clinching Wild Card with champagne
The Oakland Athletics celebrate their first postseason berth since 2014 on the field and in the locker room.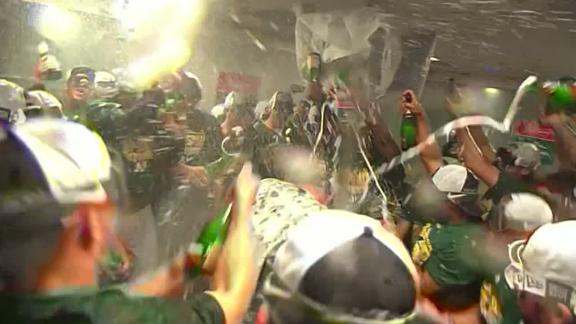 Jeter walks off in final game at Yankee Stadium
On September 25, 2014, Derek Jeter smacks a walk-off single and receives a rousing ovation in his final game at Yankee Stadium.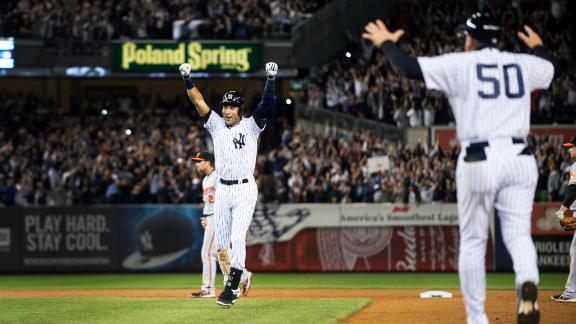 Customize ESPN
AP Photo/Charles Rex Arbogast

How will the National League wild-card race shake out? Who will take home MVP in the American League? Our experts take a crack at predicting how the final month will unfold.
AP Photo/David J. Phillip

A Dodgers-Astros rematch? Sorry, but we can do better. From classics revisited to powerhouse showdowns, we look at the best -- and worst -- 2018 Fall Classic possibilities.
Jordan Johnson/USA TODAY Sports

Even when your playoff odds drop to absolute zero, there's still a chance to do something absolutely special on the diamond.