Argentina's never-give-up attitude the key to Scotland comeback
FIFA Women's World Cup
Burley: Can't argue against Scotland VAR decision
Craig Burley says that Scotland's women can't feel hard done by the laws of the game, after a 3-3 draw against Argentina sent them out of the World Cup.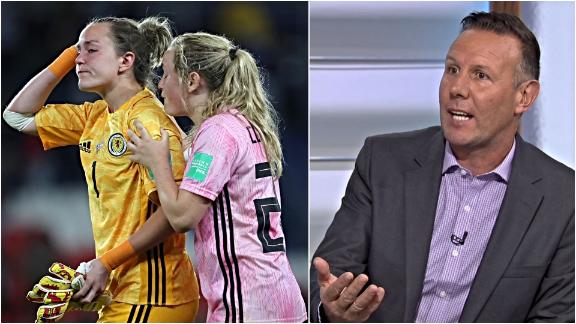 Press: USWNT must always be 'super present'
Christen Press and Jill Ellis delve into all the motivating factors of what drives the USWNT, in particular losing the 2011 World Cup final.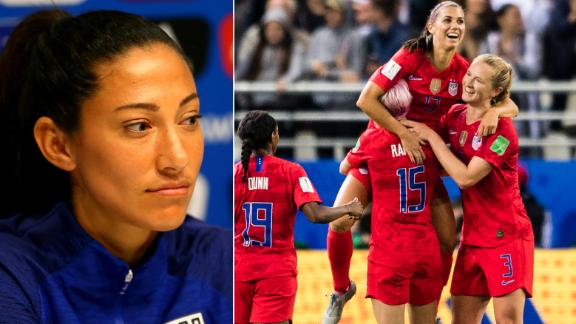 Marta makes World Cup history in Brazil win vs. Italy
ESPN's Natalie Gedra recaps Brazil's victory over Italy, as Marta's 17th World Cup goal moved her ahead of Germany's Miroslav Klose for the most all-time.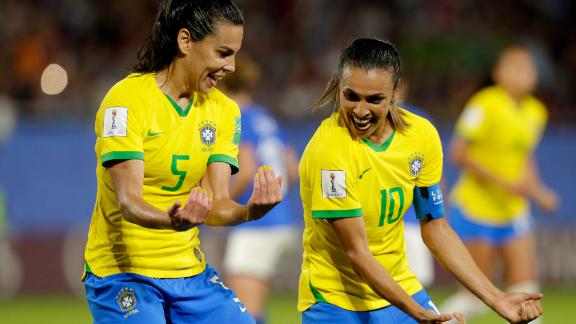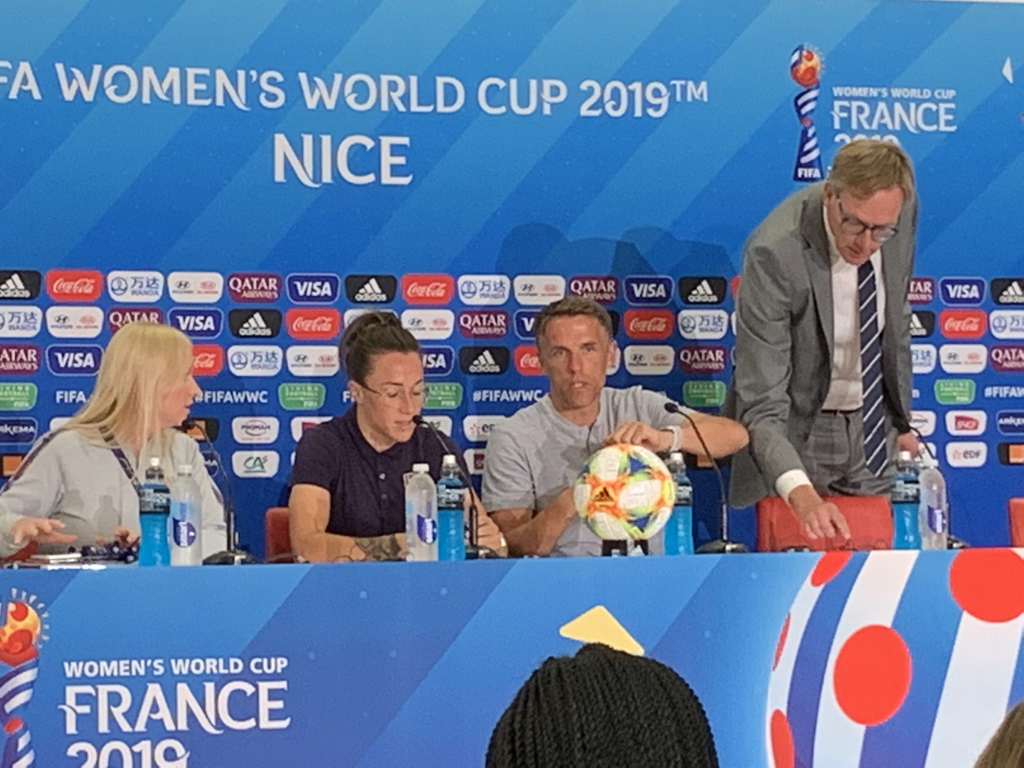 England manager Phil Neville and defender Lucy Bronze face the press a day out from their final group stage match against Japan. Neville will be ditching the squad rotation policy: "We want to pick the best side, we want to finish top of the group."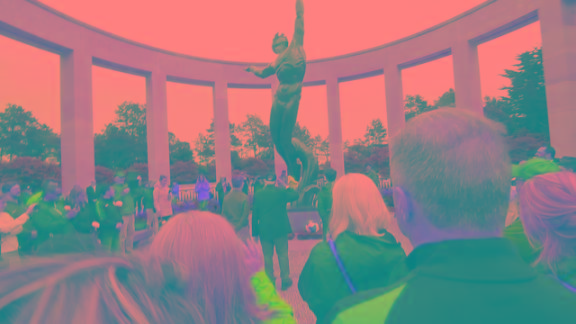 USWNT families toured Omaha Beach and the Normandy American Cemetery, where they joined 99-year-old WWII veteran Steve Melnikoff in this memorial ceremony.
Julie Foudy juggles & previews Sweden vs. United States
Julie Foudy delivered a one-of-a-kind SportsCenter preview of Sweden vs. United States while also taking on the #Juggle21 challenge.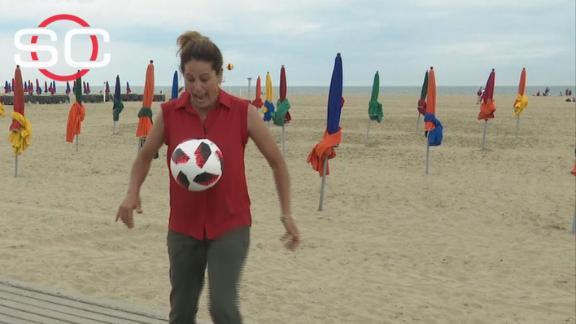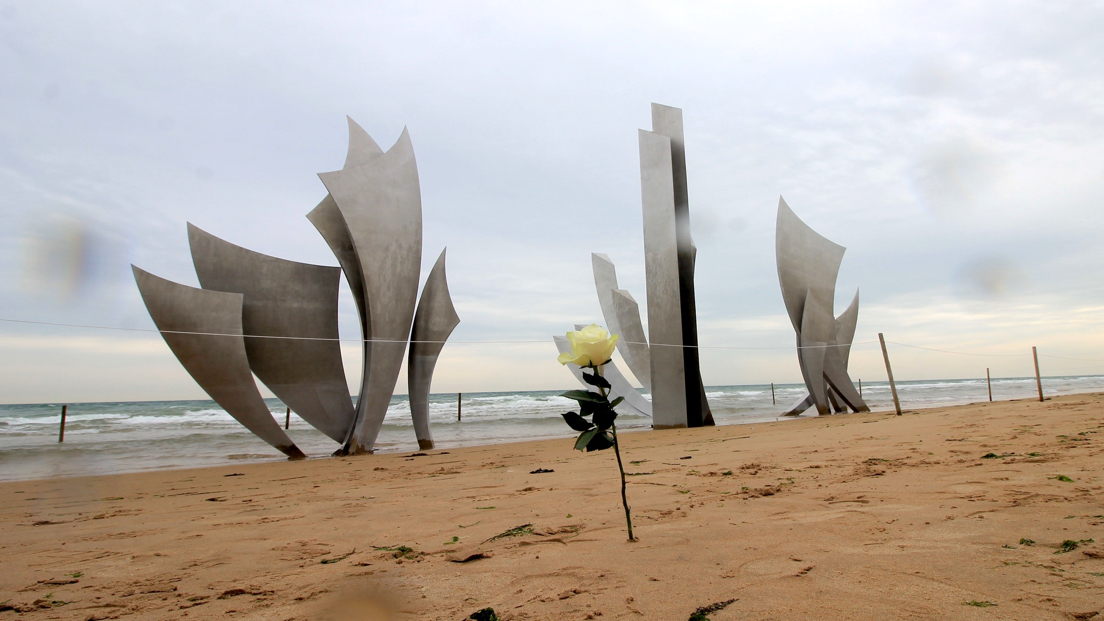 USWNT players weren't part of the Omaha Beach tour their families took today, but players did visit when the team played in Le Havre in January. Part of the team on that trip, Andi Sullivan described it as the greatest experience she's gotten out of soccer.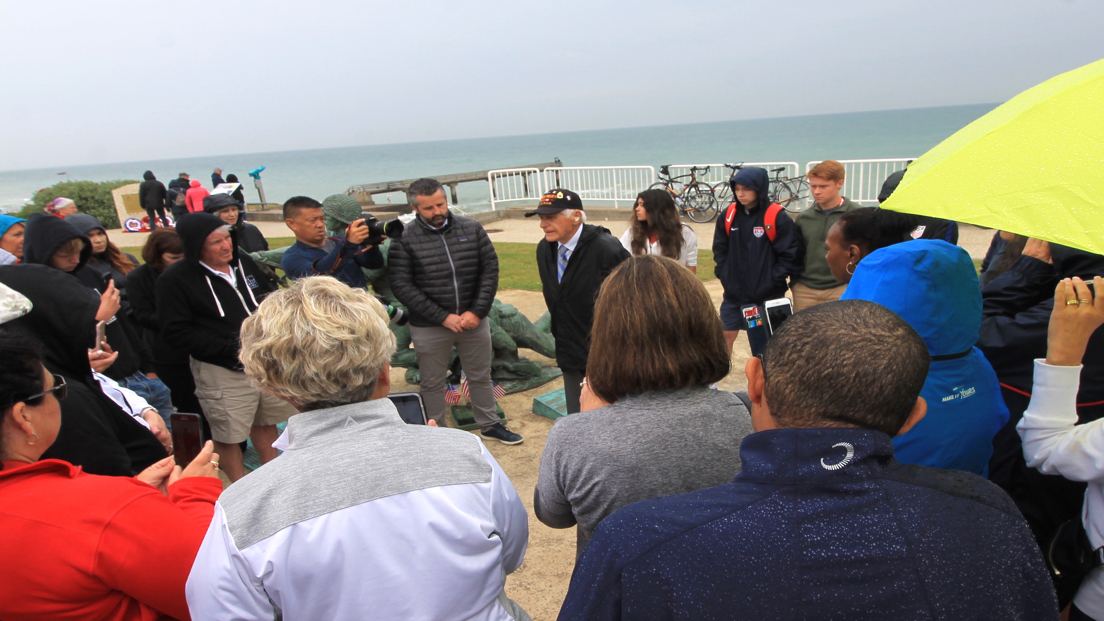 While USWNT players prepared for Sweden, family members went on a tour of Omaha Beach and the Normandy American Cemetery. Helping guide them was Steve Melnikoff, 99, a veteran of the Normandy invasion in 1944. Drafted in 1943, Melnikoff was 24 when he came ashore on June 7, 1944. Monday was also the 75th anniversary of Melnikoff being wounded during ensuing operations. He was also wounded near Brest, France during the war. Omaha Beach and the surrounding areas are awe inspiring in almost any setting, but listening to one of the remaining veterans describe the events was unforgettable.
Dahlkemper: USWNT have a winning DNA
Abby Dahlkemper insists the USWNT are not focusing on games beyond Sweden in the World Cup.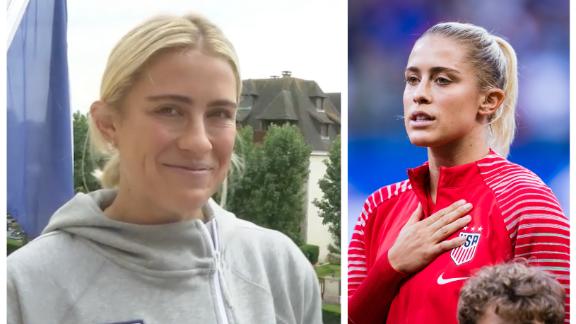 Dunn: 'We want to play fricken' France'
Crystal Dunn insisted the USWNT want to beat Sweden and finish top and carry their momentum when they face the best teams in the world.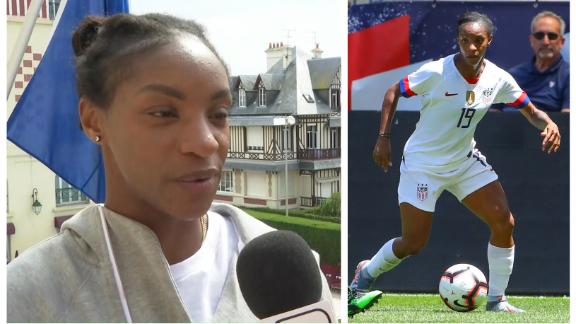 Dunn: U.S. a much better team since Olympic loss to Sweden
USWNT's Crystal Dunn believes the side aren't thinking about their penalty shootout loss to Sweden in the Olympics ahead of their World Cup match.