Pettis would 'never' fight Askren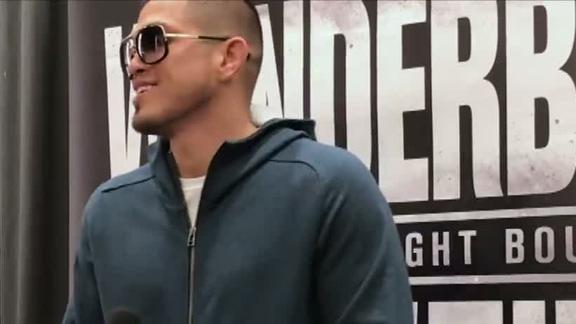 MMA

UFC
Waterson brings the "It" factor to the Octagon
Every time UFC fighter Michelle Waterson steps into the Octagon, there's much more at stake than winning a belt.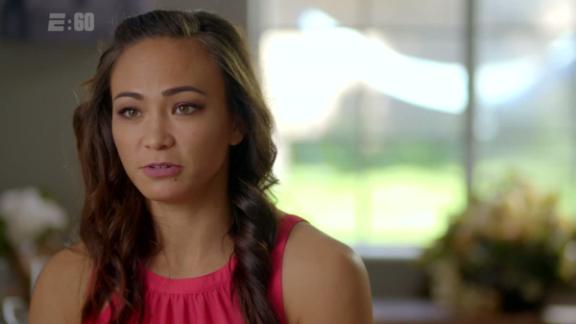 UFC
'Wonderboy' Thompson's best UFC fights
With a style all his own, look back at Stephen "Wonderboy" Thompson's best moments inside the Octagon.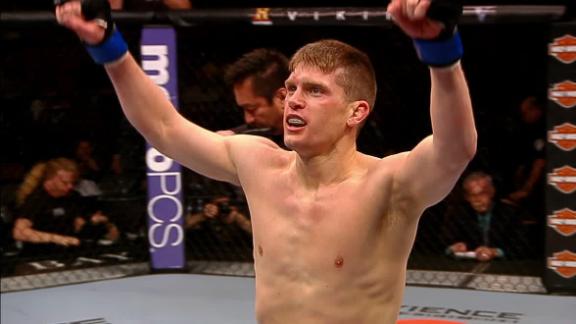 UFC
The return of 'Showtime' Pettis
Former UFC lightweight champion Anthony 'Showtime' Pettis is looking to regain the form that once had him on top of the UFC world.

UFC
Helwani: Moraes frontrunner for vacant bantamweight title
Ariel Helwani breaks down who's next in line for the vacant UFC bantamweight title after TJ Dillashaw relinquished it.

UFC
Pettis breaks down his 'Showtime' kick
Anthony Pettis explains the details of the "Showtime" kick he landed on Benson Henderson back in WEC.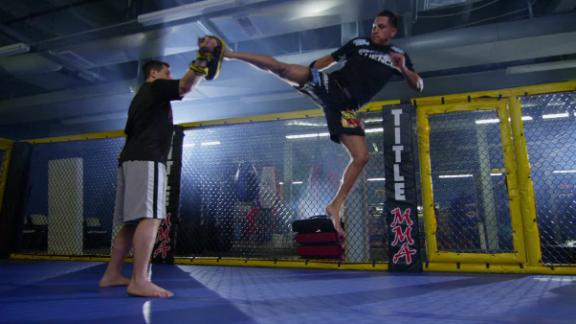 UFC
Barber wants to break Jon Jones' record
UFC women's flyweight Maycee Barber sets multiple goals in her MMA career, with one being to top Jon Jones as the youngest champion ever.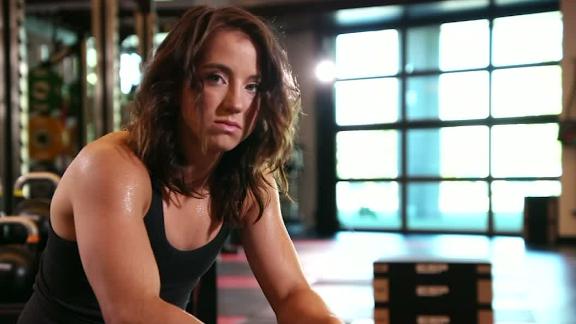 UFC
Helwani: We don't know what Dillashaw failed for
Ariel Helwani reacts to TJ Dillashaw relinquishing his bantamweight title after he was informed of an adverse finding in a test sample.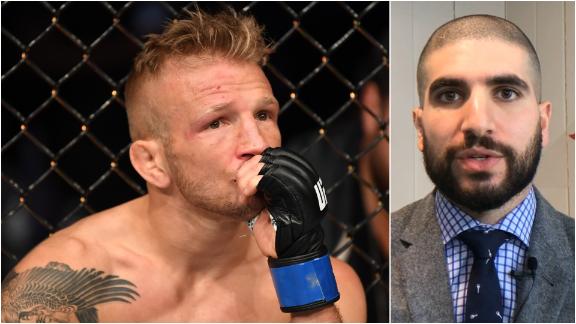 UFC
White: McGregor's fighting future decided after UFC 236
Dana White breaks down what Conor McGregor's future looks like after his recent run-in with the law.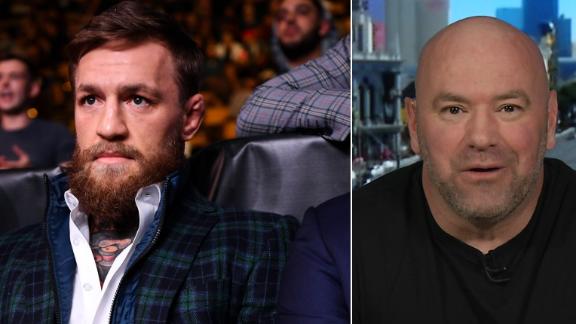 MMA
MMA
MMA

UFC
Edwards: Masvidal 'got away this time, it will never happen again'
Leon Edwards goes into detail about what was said during his backstage fight with Jorge Masvidal.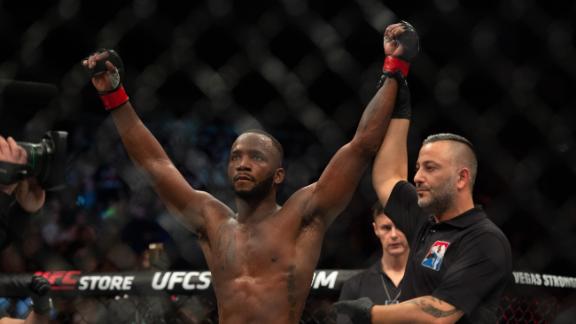 UFC
ESPN+ named the exclusive home for UFC PPV events
UFC president Dana White announces that all UFC pay-per-view events will be available for purchase exclusively through ESPN+. Visit ESPNplus.com/PPV for more information.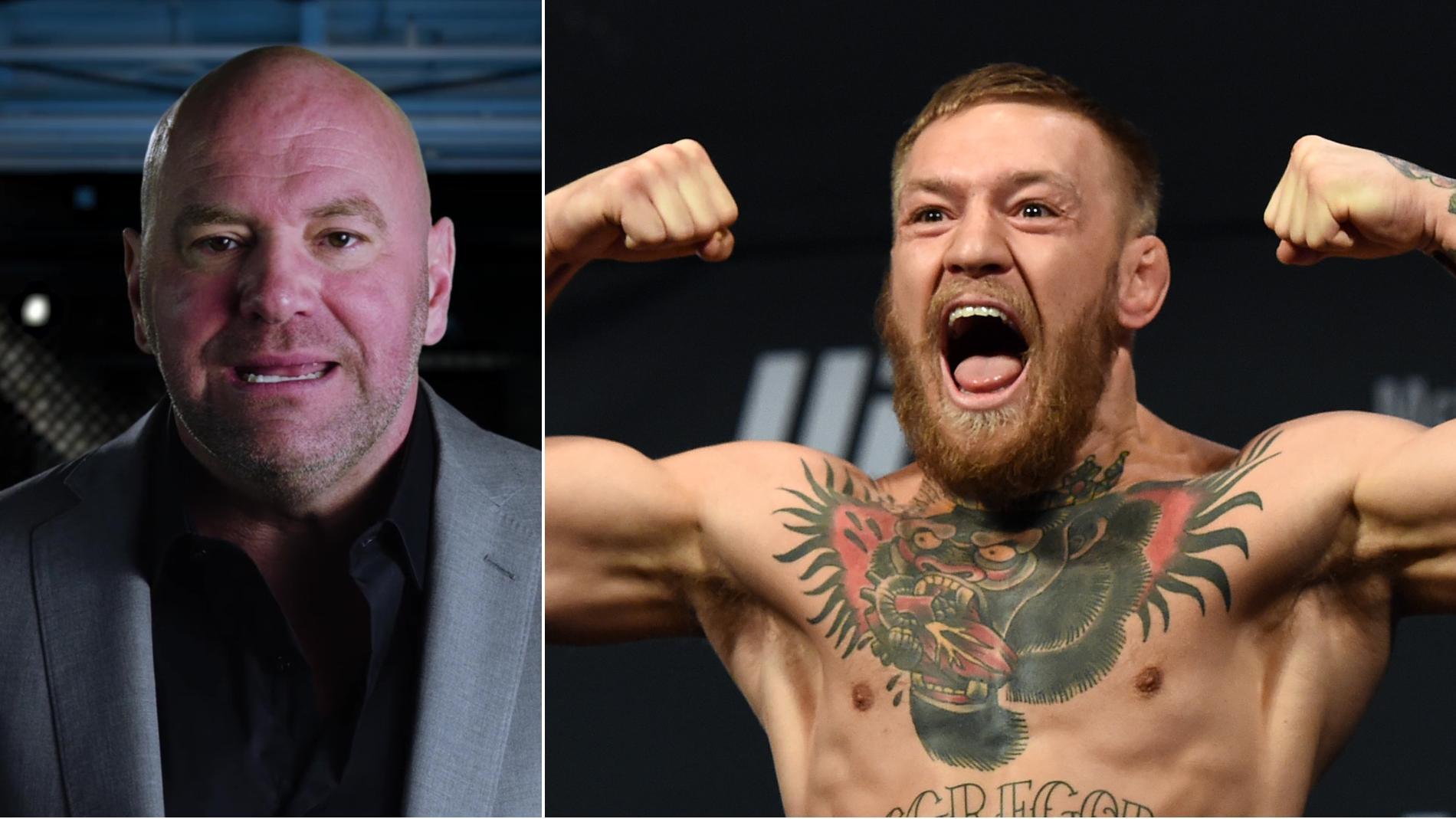 MMA

UFC
Masvidal, Edwards come to blows backstage
Jorge Masvidal confronts Leon Edwards while conducting his postfight interview, and punches are thrown.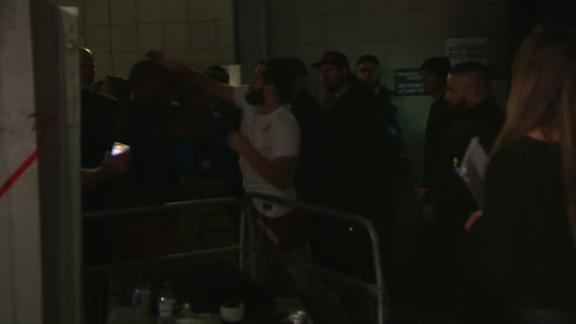 UFC
Edwards suffers cut in backstage fight with Masvidal
Jorge Masvidal abruptly walks away from an interview to confront Leon Edwards, throwing punches that cause a cut to Edwards' face.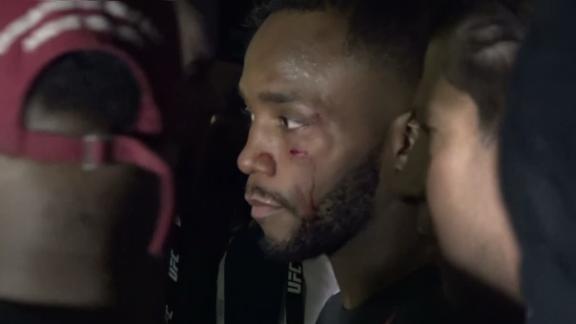 MMA
Masvidal gives his take on Edwards altercation
Jorge Masvidal provides his perspective on what caused the backstage fight between himself and Leon Edwards.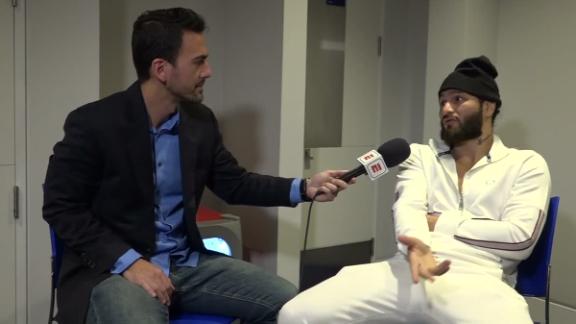 UFC
Silva gets slammed, holds on for submission win
Claudio Silva holds on to Danny Roberts' arm despite being slammed and Roberts verbally taps out, leading Silva to his 13th straight win.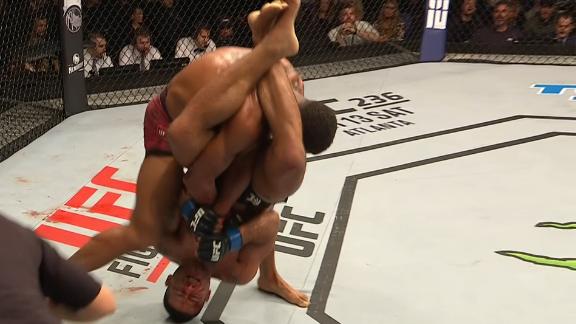 UFC
Masvidal KOs Till to silence London crowd
Jorge Masvidal knocks out Darren Till with a left hook in the second round.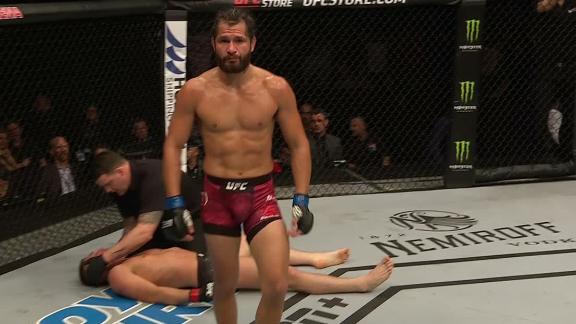 MMA
Customize ESPN
ESPN

Check out MMA writer Brett Okamoto's rankings within each division.
Josh Hedges/Zuffa LLC/Getty Images

All the UFC champions in each weight division, male and female.