Overwatch League
Power Rankings
Overwatch League Power Rankings through April 23
The Overwatch League Power Rankings roll on as LA Valiant push their way into the Top 5. Emily Rand joins Phil Murphy to reveal which team fell out of the rankings, as well as a new challenger to NYXL at the top spot.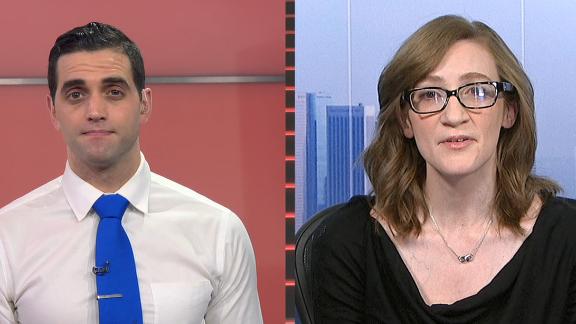 Kingzone DragonX
League of Legends

Overwatch League
Stage 3, Week 3

Overwatch League
Overwatch League Highlights
Take a look at the week's best action from the Overwatch League.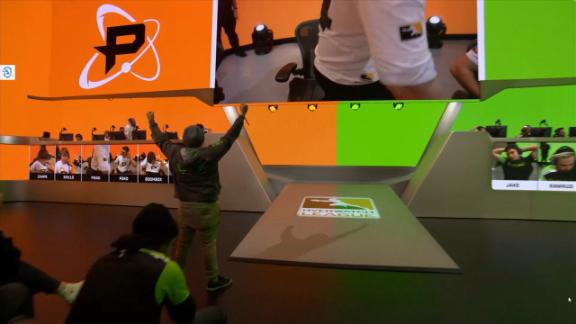 University of British Columbia sweeps Rochester Institute of Technology to win the American Video Game League title for Dota 2 at AVGL's April Anarchy event Sunday at Beachcon in Long Beach, California. Canadian teams won both the Counter-Strike: Global Offensive championship and Dota 2 title, with York University beating Robert Morris University on Saturday in the CS:GO final.
Here's a look at the competitors' view during April Anarchy at Beachcon. For many of these players, it's the first time being on-stage for a high-stakes series. The Dota 2 finals between Rochester Institute of Technology and University of British Columbia begin in a few minutes, with a $10,000 prize pool up for grabs. | Photo by Stephanie Wahlers/AVGL
After a hot start to a decisive Game 5, York University beat Robert Morris University at the American Video Game League's Counter-Strike: Global Offensive finals during AVGL's April Anarchy event at Beachcon in Long Beach, California. Both teams were undefeated in AVGL going into the finals and traded map wins all the way to the decisive fifth game of this best-of-five. RMU rallied after an 8-1 deficit in Game 5 on Overpass to take a 13-12 lead, but York bounced back to win the series and the lion's share of the $10,000 prize pool.

Halo World Championship
Halo

Overwatch League
Power Rankings
Overwatch League Power Rankings - Valiant victorious
With Stage 3 of the Overwatch League officially underway, Emily Rand joins Victoria Arlen look at some surprising additions to the top five.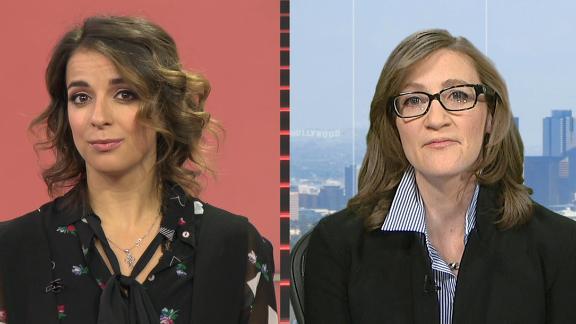 NA LCS SPRING FINALS
LEAGUE OF LEGENDS
Team Liquid 4th no more (sort of)
Perennially just on the outside looking in at the NA LCS Finals, Team Liquid was finally able to break through for its first ever championship, in no small part due to several high-priced additions.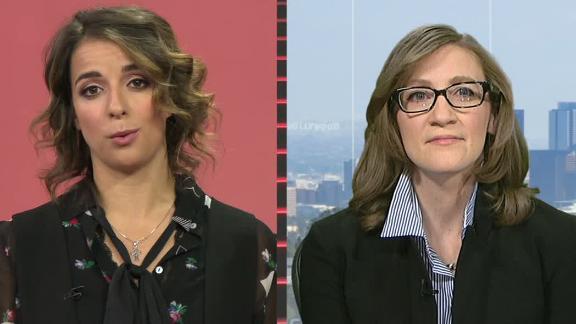 How has franchising impacted the NA LCS?
Riot Games turned a lot of heads when it announced plans to move to a franchise model for the NA LCS. Emily Rand joins Victoria Arlen in our LA studio to break down how the franchise model has affected the league.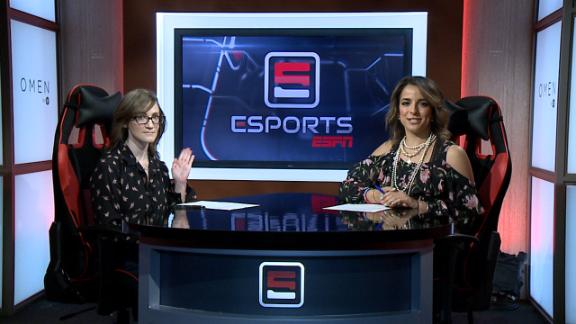 Silver announces first pick of NBA 2K draft
NBA commissioner Adam Silver reveals that Mavs Gaming has selected Artreyo "Dimez" Boyd as the first pick in the NBA 2K League draft.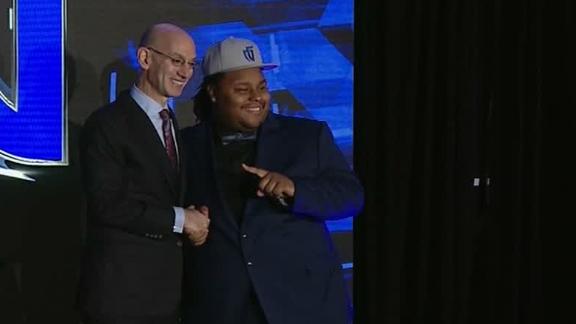 Shanghai Dragons
Overwatch League
All eyes on Geguri for Stage 3
While Shanghai Dragons have yet to win a match in OWL, there is plenty of intrigue around the team headed into Stage 3 thanks to a revamped lineup. Emily Rand joins Victoria Arlen in our LA studio to discuss the much-anticipated debut of Geguri.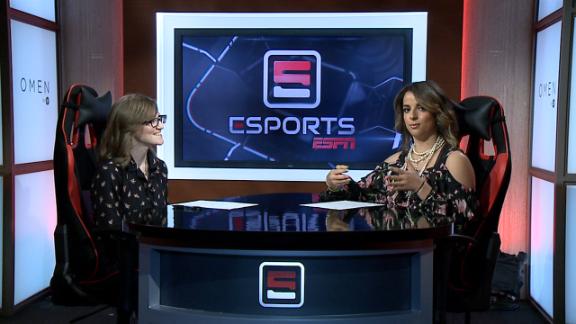 League of Legends
NA and EU Playoffs
Vitality lacks life against Fnatic
Fnatic punches its ticket to the EU LCS finals after dispatching Vitality.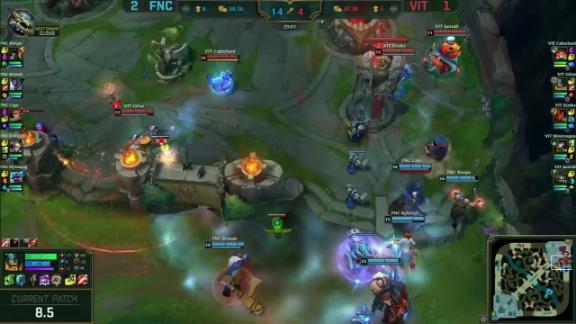 G2 slides past Splyce
The kings of EU will be making a fifth straight finals appearance.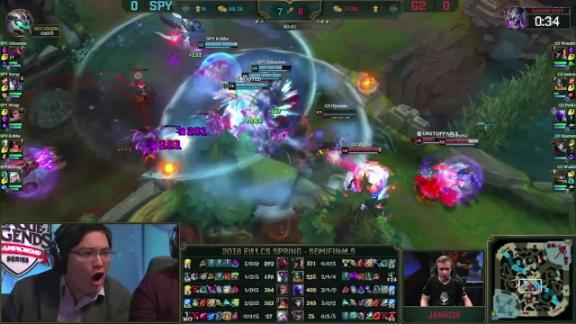 Team Liquid heads to first final
The fourth place meme is no more - Team Liquid will be heading to its first NA LCS final.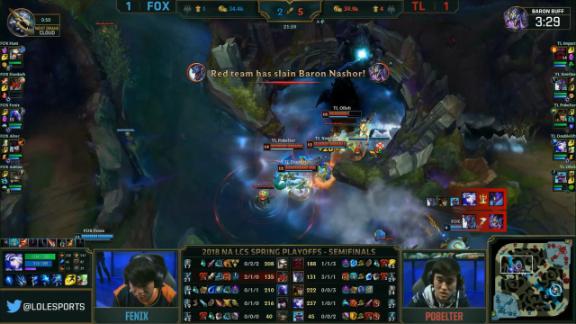 StarCraft II
20th Anniversary
HuK reflects on StarCraft rise
Chris "HuK" Loranger had a successful run in StarCraft, traveling around the world to compete against the best players. He looks back on his time in the scene as the game celebrates its 20th anniversary.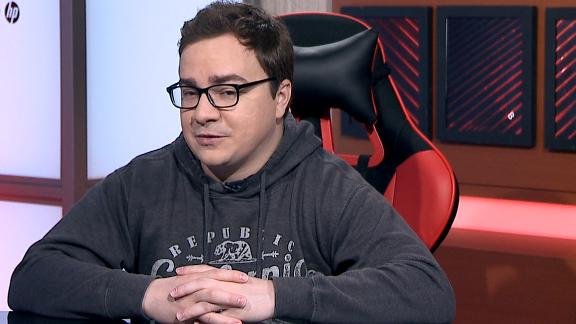 Overwatch League Season 1
ESPN

Overwatch League information, teams, rosters, schedule, recaps and more.
LEAGUE OF LEGENDS SEASON 8
Provided by Riot Games

Recaps for NA and EU LCS, LPL and LCK. Power Rankings. Standings. Features. It's all on our League of Legends hub page.
Provided by Riot Games

Check out when the biggest events in esports are happening.
Provided by Valve

Recaps, features and videos on Dota 2 majors, The International and more.
Illustration by Richard Roberts

How a teenage gamer in the hottest new esport, Overwatch, became a reluctant icon for South Korea's feminist movement.

Helena Kristiansson/Dreamhack

His grueling practice regimen has become an act of physical self-destruction. The best doctors in South Korea have urged him to quit. For Jaedong, the pain is worth even a single glimpse of his former glory days.

Provided by kenzi/FOMOS

Runner prepared to call it quits. But his wife stopped him. "The kids deserve one last shot," she said. So they persevered, and against all odds, sponsorships poured in. Fans started donating necessities. It was as if the world had RunAway's back.
While League of Legends might have a higher profile, Dota 2 boasts a gigantic purse and a different strategy. The bar for entry is high, but with a little help, Dota 2 can be enjoyable.

League of Legends is the king of the esports hill. What is it about this free-to-play MOBA that has the world clicking like mad? Here's your guide to LoL and what to expect in 2016.
Richard Roberts

19-year-old Faker came out of nowhere to become the first true global star of gaming. But can the League of Legends prodigy carry a nation on his shoulders?

E:60 takes an unprecedented look inside the world of professional video game competitions through the journey of the Dota2 team known as the Evil Geniuses and their quest for a share of the $18.4 million tournament prize pool.
Customize ESPN