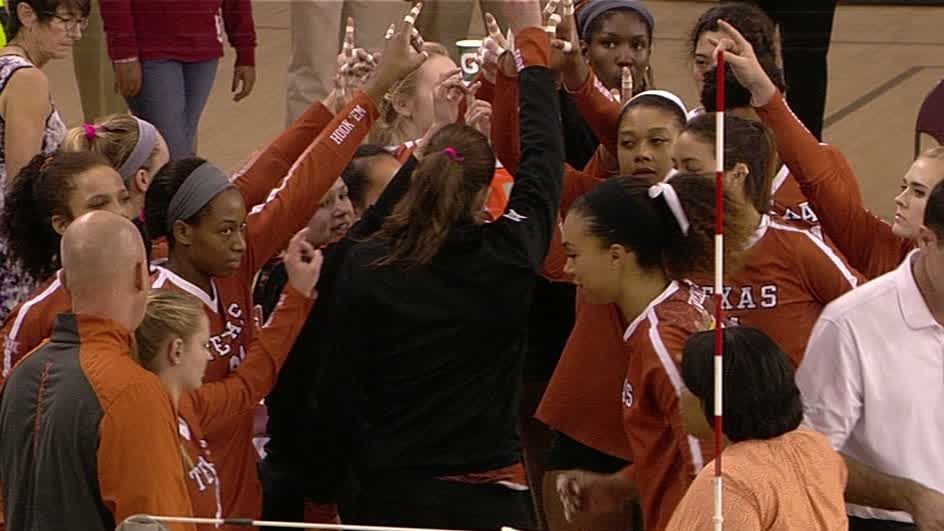 Texas beats Oklahoma in four sets.
No. 3 Texas cruises to a victory on Sunday, topping Oklahoma in four sets on the road.
No. 4 Florida pulls away from Auburn 3-1.
The Gators respond well with a strong offensive showing in the win against the Tigers.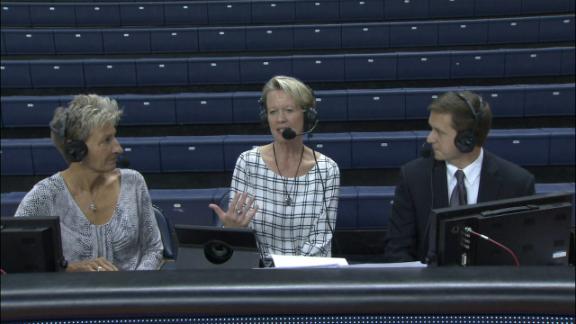 Ole Miss, MSU tie in rivalry game.
The Rebels and Bulldogs walk away with a 1-1 draw in OT for the Magnolia Cup.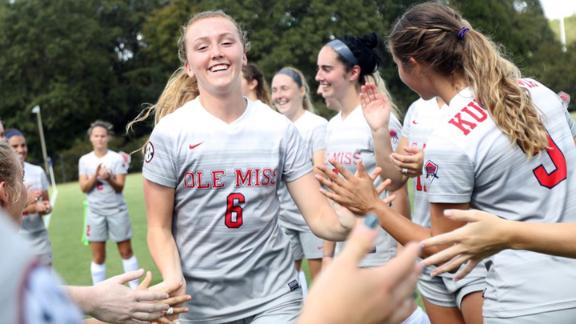 Ole Miss downs Texas A&M 3-1.
The Rebels earn their first-ever win against the Aggies to move to 5-5 in SEC play.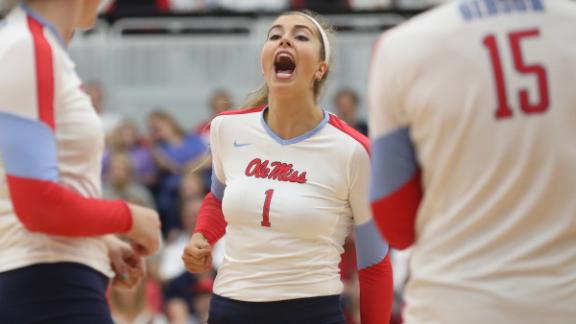 Alabama earns tough win vs. South Carolina 3-2.
The Tide come from behind against the Gamecocks to push their conference record to 3-6.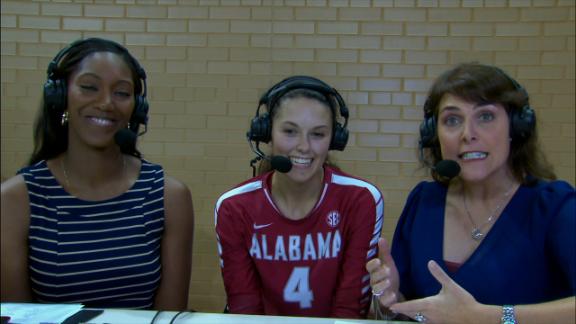 No. 14 Aggies grab 2-1 victory against Commodores.
Texas A&M scores two second-half goals to secure a win at home against Vanderbilt.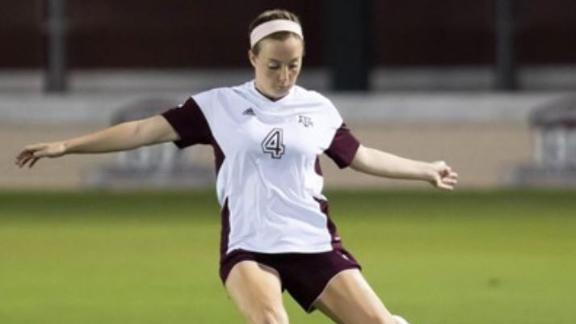 Arkansas shuts out Kentucky 2-0.
The Razorbacks score back-to-back goals and hold the Wildcats scoreless in their road win.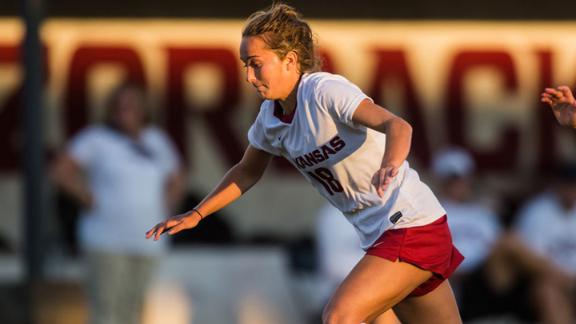 No. 20 Gators edge No. 11 Volunteers.
Florida scores a late goal to win the top-20 showdown against Tennessee.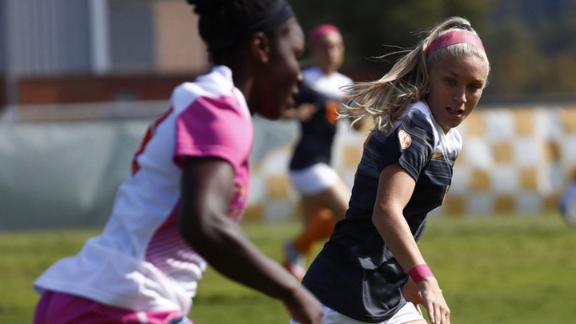 Arkansas takes down Mississippi State 3-0.
The Razorbacks put on a strong offensive performance to defeat the Bulldogs in straight sets.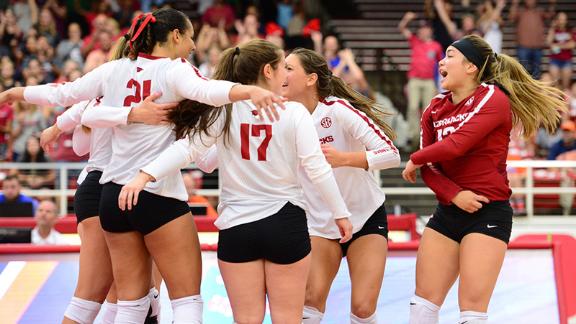 Must-see moments from Week 8.
SEC Network presents some of the top plays from around the conference.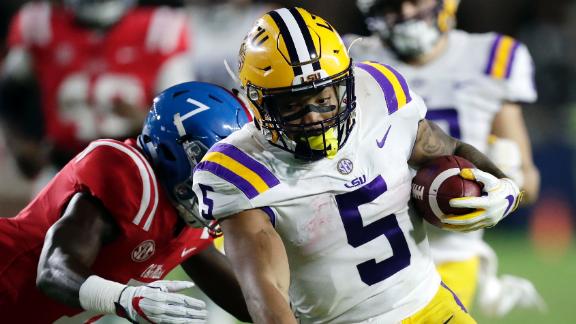 No. 4 Florida secures 3-0 win vs. Alabama.
Florida's Rachael Kramer discusses how the Gators were able to bounce back against the Tide with a balanced offensive performance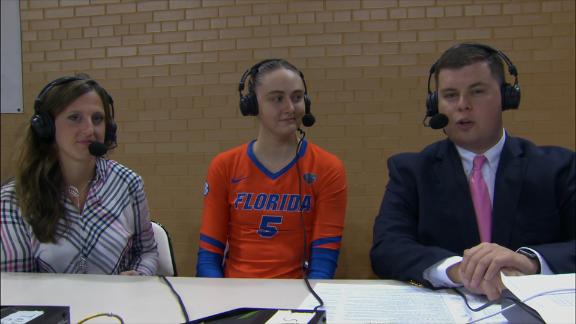 Georgia sweeps Missouri 3-0.
The Bulldogs defeat the Tigers in straight sets and earn their second straight conference win.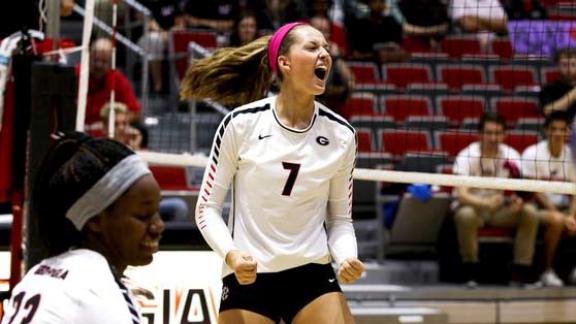 Arkansas sweeps Texas A&M on the road.
Razorbacks coach Jason Watson reviews his team's dramatic 3-0 win over the Aggies.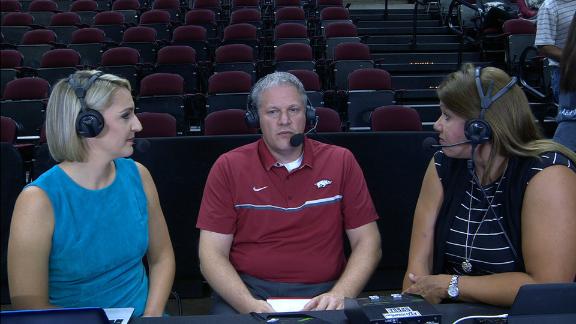 Stanford tops Washington in five sets.
Stanford improves to 16-2 on the season after an 11th straight win, edging Washington in five sets.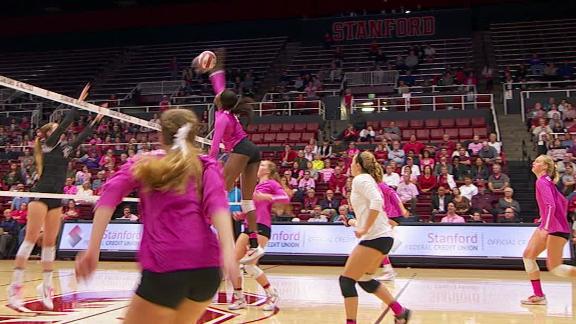 Auburn vs. Ole Miss ends in tie after 2OT.
The Tigers and Rebels battle through two overtimes for a win but come away with a 2-2 draw.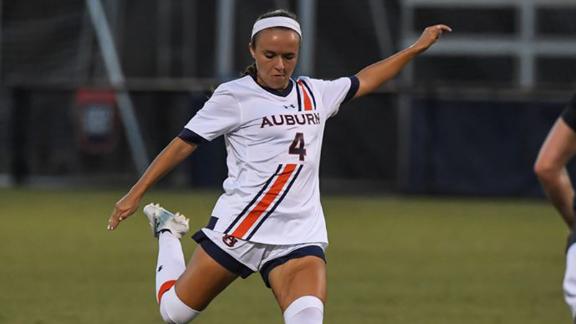 Vanderbilt upsets No. 11 Tennessee 2-1.
The Commodores score the first two goals and hold on to take down the Volunteers at home.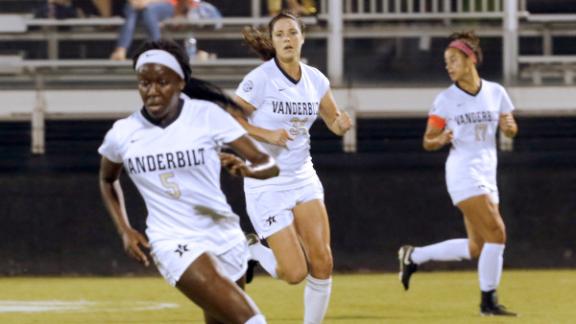 Alabama slides past Arkansas 1-0.
The Tide come away with a victory after scoring a late goal and holding off the Razorbacks.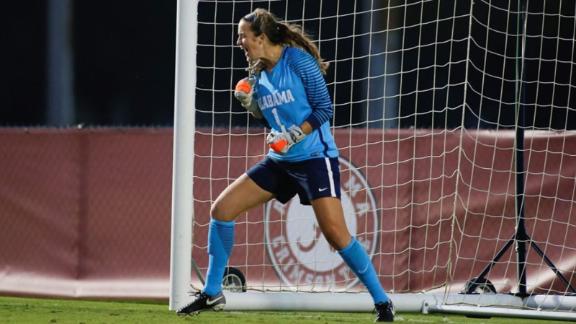 No. 3 USC defeats Missouri 2-0.
The Gamecocks score two first-half goals to power past the Tigers and remain undefeated in conference play.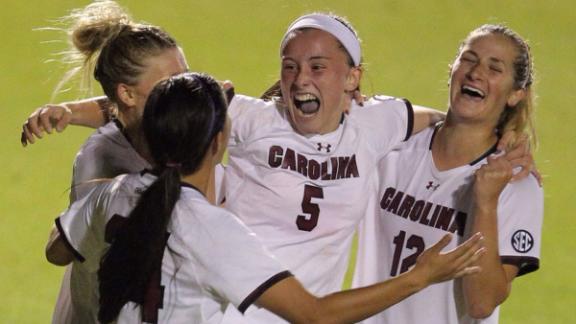 Mississippi State shuts down Georgia.
MSU plays a dominant game against UGA and notches a 3-0 shutout in Athens.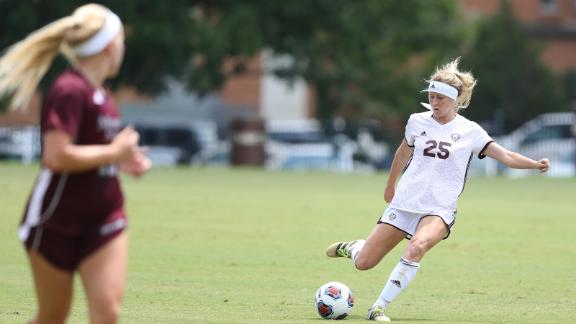 LSU wins five-set thriller over Ole Miss.
The Tigers outlast the Rebels in a marathon match to earn their fifth straight victory.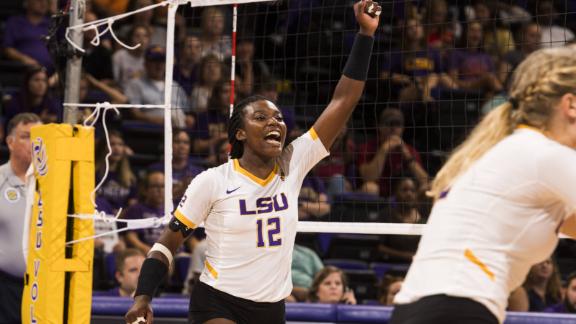 Gamecocks secure 3-1 win vs. Tigers.
South Carolina takes down Auburn on the road to notch their third SEC win on the season.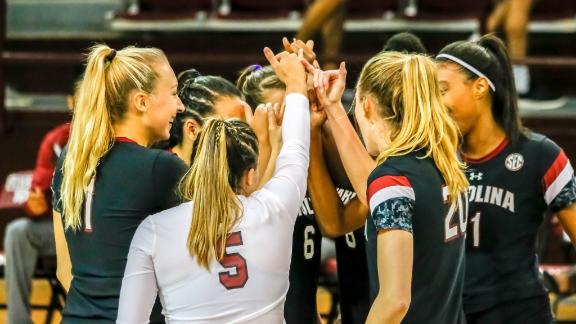 Streeter Lecka/Getty Images

Check out which teams won every men's and women's fall championship and where they stand in the current Capital One Cup standings.
Customize ESPN