NCAA - Other
Stanford cruises to three-set win over Texas.
Stanford defeats Texas in straight sets to advance to the Final Four, marking the program's 21st appearance and the first back-to-back appearance since the Cardinal made the Final Four from 2006-2008.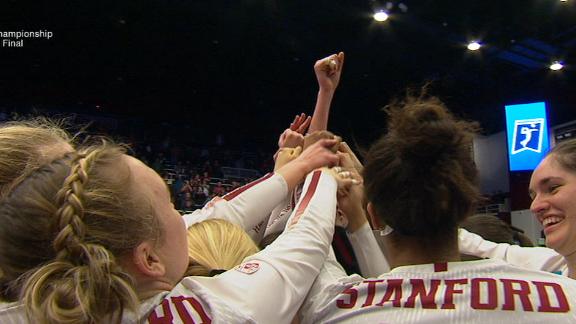 No. 2 UF beats No. 10 USC, advances to semifinals.
In comeback fashion, the Gators secure their spot in the National Semifinals with a win against the Trojans.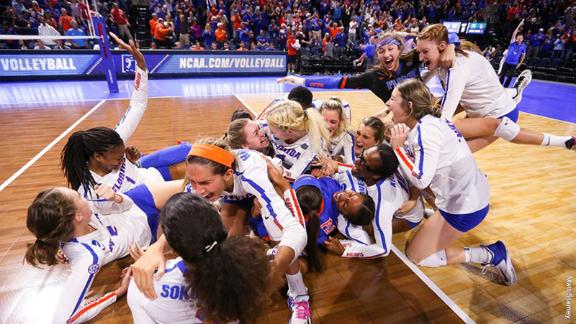 Nebraska defeats Kentucky in four sets.
The Huskers are headed to their third straight Final Four after taking a close match four sets and topping the Wildcats 25-19, 25-22, 25-27, 25-22.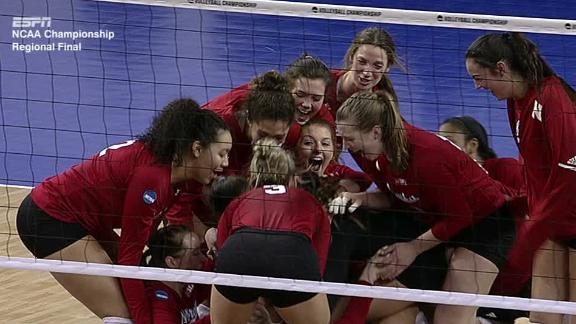 Gators 'thrive and advance' vs. Trojans.
Florida's Carli Snyder discusses how her team battled back against the Trojans and their belief in each other in a big win.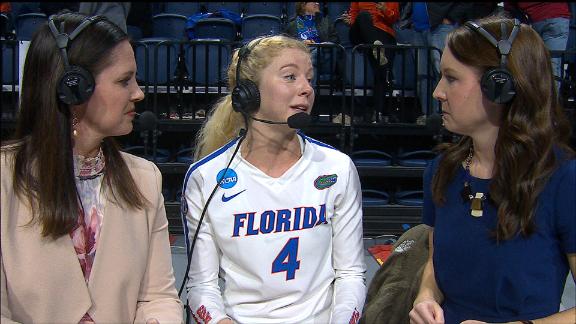 Kentucky's season ends in Regional Semifinals.
The Wildcats fall to the Cornhuskers 3-1, ending their season in the Elite Eight with a 29-4 overall record.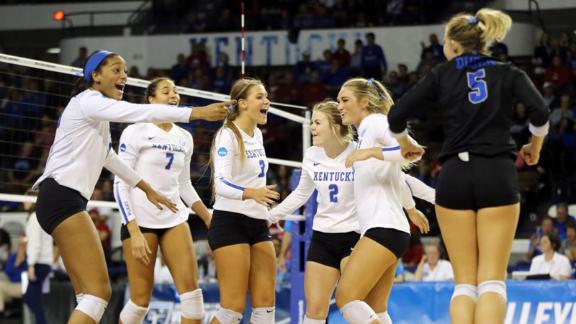 No. 2 Florida beats No. 15 UCLA 3-1.
After dropping the first set, the Gators' offense comes alive against the Bruins to advance to the Regional Finals.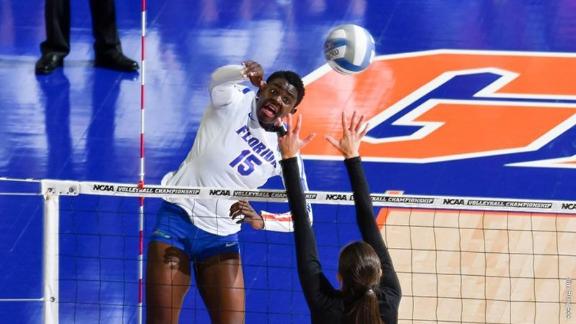 Kathryn Plummer's versatility advances Cardinal.
Karch Kiraly and Paul Sunderland break down Texas' win over Utah and how Stanford was able to come back and win three sets in a row after dropping the first to Wisconsin.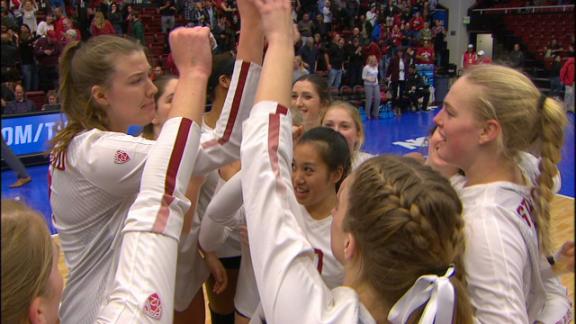 Kentucky to take on Nebraska in Elite Eight.
Kentucky will make its first regional finals appearance in program history as the Wildcats move on to face Nebraska after a five-set win against BYU.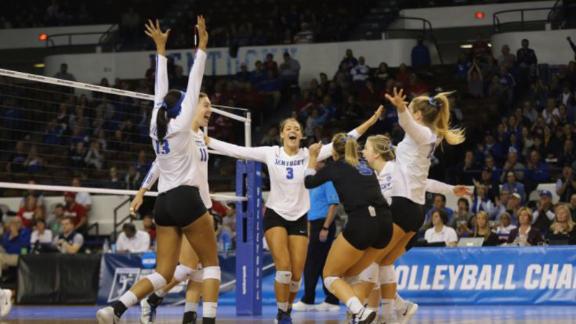 UK wins battle vs. BYU, advances to Elite Eight.
Wildcats head coach Craig Skinner talks about his team's tough performance vs. the Cougars to move on in the NCAA tournament.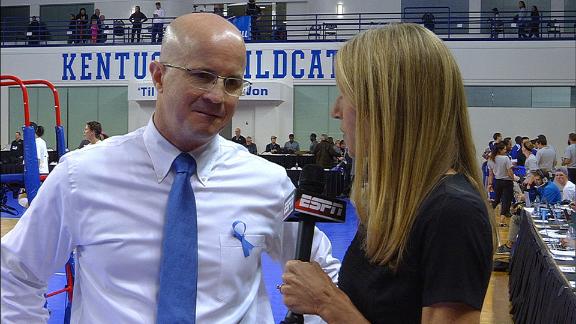 NCAA - Other
Gymnastics
SEC teams preparing for third round of NCAA tournament.
SEC Now takes a look at the upcoming matches for No. 3 Florida, No. 6 Kentucky and Mizzou in the NCAA Division I Volleyball Championship.
Will Mary Wise be the first woman to coach an NCAA D-I volleyball champion?
The NCAA has crowned 36 Division I volleyball champions, all coached by men. Florida's Mary Wise hopes to become the first woman -- and she's been knocking on the door for years.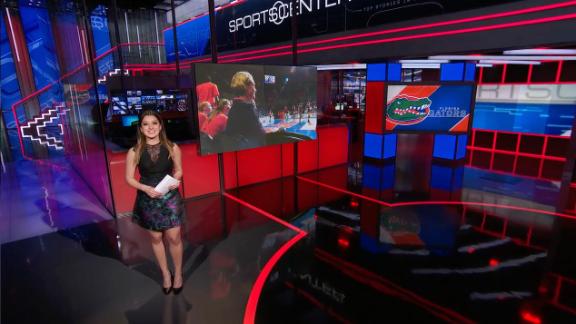 Streeter Lecka/Getty Images

Check out which teams won every men's and women's fall championship and where they stand in the current Capital One Cup standings.
Customize ESPN