UMBC
Men's College Hoops
Cavaliers
NBA
Cavaliers
NBA
LeBron shows off all the tricks.
LeBron James puts it upon himself to take down the Bucks, dropping a triple-double of 40 points, 12 rebounds and 10 assists in the victory.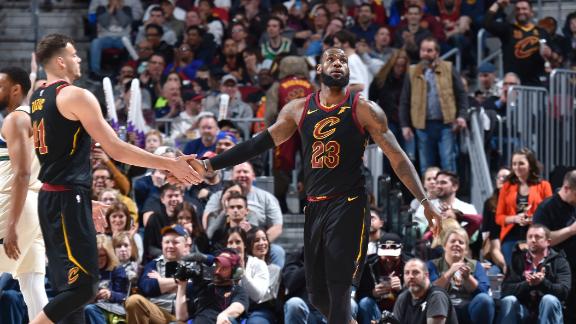 Cavaliers
NBA
Patriots
NFL
Yankees
MLB
Mitchell moves into second place on all-time scoring list.
Ohio State guard Kelsey Mitchell gets the layup in transition and moves into second place on the Division I all-time scoring list.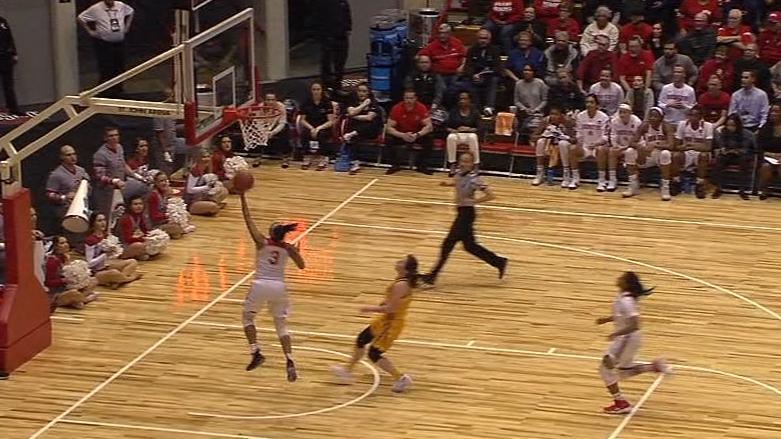 Florida State
NCAAF
Memphis
Men's College Hoops
Memphis
Men's College Hoops
Memphis
NCAAM
Penny hoping to relive glory days at Memphis.
With Hardaway returning to Memphis, look back at his glory days as a star point guard for the Tigers.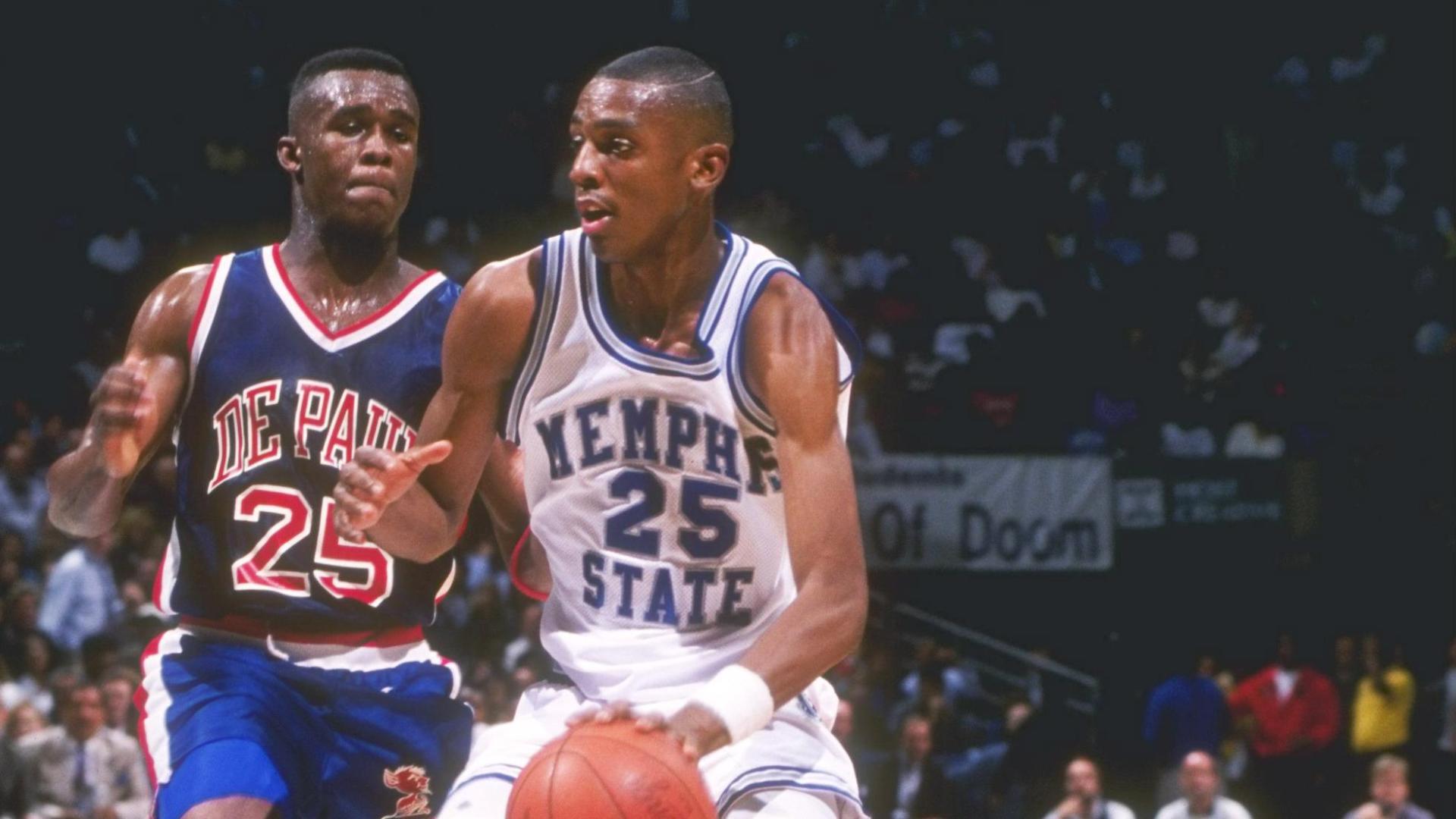 Loyola-Chicago
NCAAM
Sister Jean the Loyola-Chicago superfan.
Sister Jean Dolores-Schmidt, the 98-year-old Loyola-Chicago team chaplain, discusses her relationship with the Ramblers and guiding them to the Sweet 16.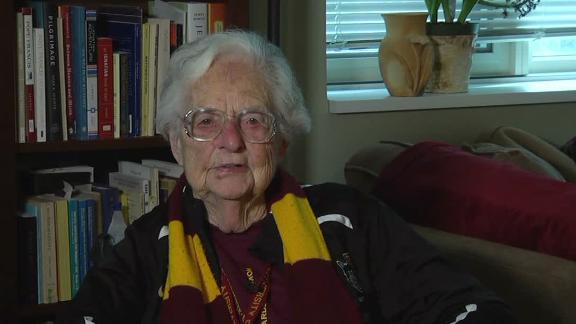 Bam reaches all the way back for crazy slam.
Wayne Ellington throws an inbounds alley-oop to Bam Adebayo, who throws down a nasty slam.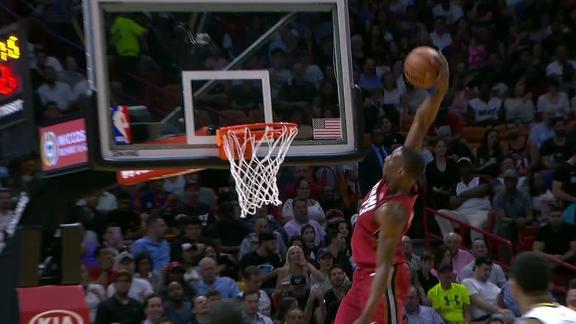 Pacers
NBA
Oladipo throws down massive putback dunk.
Victor Oladipo elevates to grab the missed shot and slams it home for the huge dunk.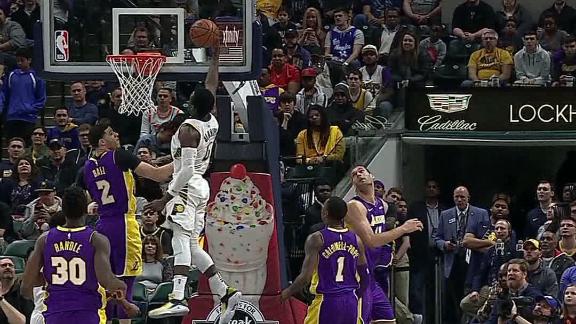 Tiger roaring back with Augusta looming.
Tiger Woods' return to contention has brought back memories of his past and brings expectations to the Masters. Tom Rinaldi gets us excited for Woods' pursuit at Augusta.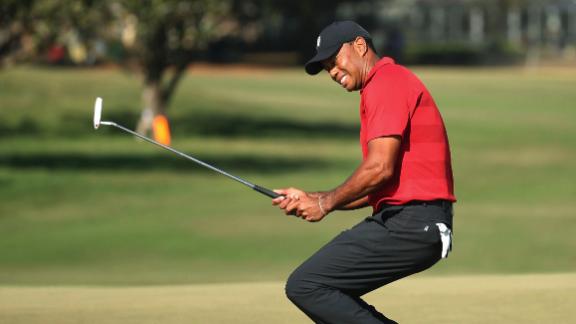 Brackets busted by Sunday madness.
Sunday was a bad day for most brackets as favorites Michigan State, North Carolina, Xavier and Cincinnati all fell.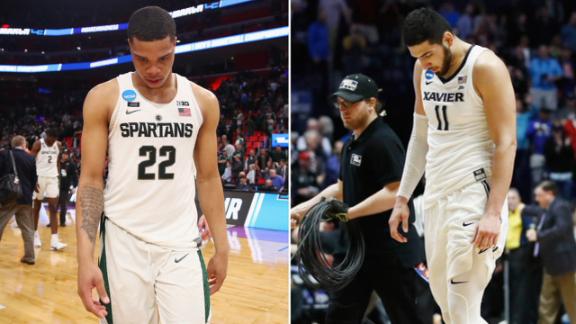 FiveThirtyEight
Raiders
NFL
Texans
NFL
Fantasy Baseball
Fantasy Baseball
Fantasy Baseball
Fantasy Baseball
Customize ESPN

Sign up for FREE!
On This Date: March 20, 1989
John Swart/AP Photo

Pete Rose's lifelong ban from Major League Baseball, put into place as a result of the investigation in 1989, is still in effect.
The makings of an NCAA scandal
AP Photo/Bebeto Matthews

Marty Blazer's attempt to cover his losses from the film, along with another movie and a country music venture, landed him as the catalyst in an investigation that might actually make a great movie one day.
AP Photo/Rusty Kennedy

As another bracket-busting Big Dance begins on the hardwood, we count down the all-time biggest surprises on the diamond.
76ers keep players well fed
Tim Tai for ESPN

In Philadelphia, the 76ers can order yakisoba noodles for breakfast and drink bone broth during film sessions. It's all part of the team's food program under executive chef JaeHee Cho.